Stretching along the graceful Concho River, the Texas Bank Sports Complex at Rio Concho Community Park is a massive home for sporting events in San Angelo. At nearly 40 acres, this state-of-the-art facility houses 15 ball fields:12 versatile large fields that can host softball, baseball, and can convert for soccer and flag football; two little league fields, and one T-ball field.
With the recent renovations, the complex accommodated 480 little league players each night during the 2016 season; 1,280 girls' fast-pitch softball players; and 6,900 people involved in the adult softball leagues. Additionally, the facility saw 800 participants in the Police Games in July, which involved softball and flag football. A wood bat high school league and an adult kickball league also played on these award-winning fields. That's nearly 10,000 participants, which doesn't include family members and friends who attended games and practices. The complex hosted 17 tournaments in the various sports last summer, as well as the TLCA Easter Egg Hunt in April.
When you choose to advertise at the Texas Bank Sports Complex, you get exposure to thousands of people per year at an exciting and unique venue located in a beautiful setting. There are advertising opportunities at parking entrances and exits, boardwalks, and concession stands. The volume of people exposed to your message means new possibilities, new leads, and ultimately more customers for your business!
---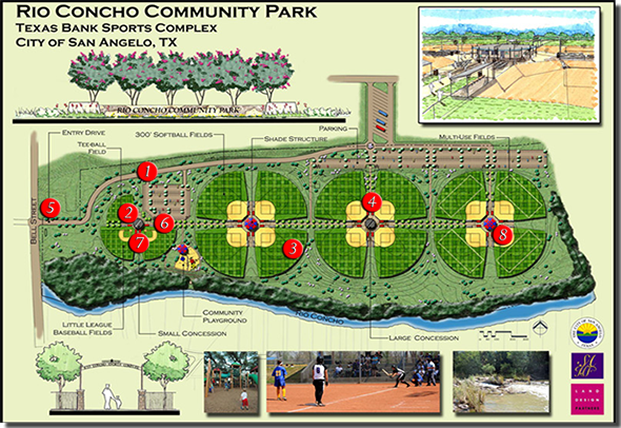 ---
Rates (billed annually with three-year agreement; production included)


Field Sponsorship with Backstop Signage - 17' x 4' - $3000


For other signage and sponsorship opportunities at Texas Bank Sports Complex, please call Citywise Marketing.